Packaging ISO 15378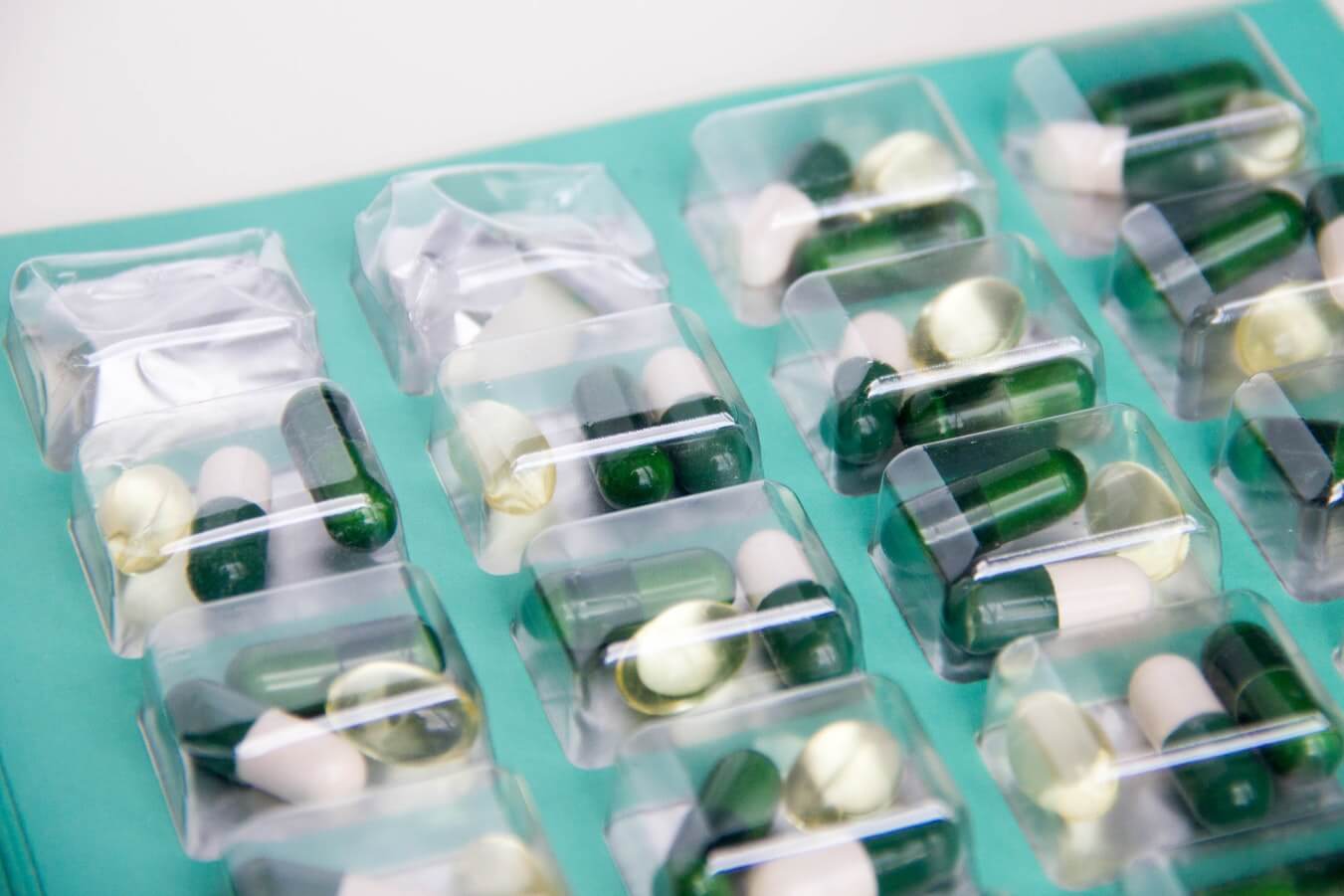 ISO standards are a set of rules or guidelines that you, as a supplier or manufacturer, have to follow. It implies almost all the domains. Whether you belong to the space industry, packaging industry, or electronic industry, there will be an ISO standard suited for you.
However, these standards are different for different domains. Like for medicinal packaging materials, you need Packaging ISO15378 certification, and for the aerospace industry, you need Aerospace AS90101 certification.
Such standards bring along a range of benefits once the audit is successful, and you are certified. At ISO Pros, we help companies as you learn about and implement ISO standards that are necessary for your business. We also help in auditing, training, and providing essential consultation.
Whenever you're ready, call the experts at ISO Pros, and we'll get you sorted.
What is Packaging ISO 15378?
Developed or crafted by stakeholders belonging to the pharmaceutical sector, Packaging ISO 15378 helps maintain a QMS or quality management system. It's meant for the suppliers who produce materials that are used in the packaging of medicinal products.
It's one of the most essential and necessary standard certifications if you belong to the respective field. And, we at ISO Pros can help you certify for the same.
If you get Packaging ISO 15378 certification for your firm, you reduce various problems that hinder the production significantly. You'll reduce: –
Production Errors
Contamination
Mix-ups
And more
When you do so, your customers will get peace of mind as you'll comply with the QMS.
ISO Pros, you can find reliable professionals to train you well and audit your performance before the certification takes place. We'll make sure that you get certified for manufacturing the pharmaceutical packaging material.
Unlike others, we make sure before certification to discover your strong zones, do operational analysis, and find those areas which need improvement. It makes the audit more productive and improves the chances of you getting certified.
The ISO Pros have been there in the Pharmaceutical sector for quite a while now. We have global standards and exposure that helps our auditors to understand your needs better than anyone. We know what each standard means and how much importance it holds.
Packaging ISO 15378 is composed of some standard QMS guidelines or rules for the companies manufacturing rubber, aluminum, plastic, and some other items used for packaging medicinal products. Here are some guidelines: –
The manufactures must comply with all legal requirements
Discovering the manufacturing and contamination errors and finally reducing them.
Better Pricing and overall efficiency in the production
When you want to examine your quality of production of materials for packing in the pharmaceutical industry, you can reach out to us at ISO Pros. And, if you need more information regarding Packaging ISO 15378, don't hesitate to call us.
Are There Any Benefits of ISO Standards?
Talking both in general and in particular ISO standards are meant to improve your business no matter what. The benefits are unlimited if you look closely. Whether it is exposure or business growth, you'll get everything.
Let's have a glance over some benefits in General: –
Find the Best Way:  The ISO standards were rolled out with one prime motive. And, that was to find the best way of doing something. When you get ISO certification, you have to follow the rules and regulations while manufacturing products.
This will not only ensure the product quality but will bring in more business and trust.
Risk Management and More Opportunities:  When you need to deal with quality-related issues, you need to identify them first. With ISO standards, you can identify the possible problems and find remedies for the same.
The ISO standards want you to do business in a well-organized and professional manner. And, this will expose you to new businesses and more opportunities.
Eliminating the Waste: When your employees know there are certain guidelines to follow, they'll automatically eliminate waste and focus on more efficient procedures. Eliminating waste will add to your budget. It means you'll save money and improve efficiency. 
The Need for Packaging ISO 15378 Certification
You may think is it necessary to get certified for Packaging ISO 15378? Well, It's absolutely essential if you look closely. 
With a Packaging ISO 15378 certification, you work in compliance with all the legal requirements necessary for packaging material for pharmaceutical or other medical items. The Packaging ISO 15378 is based on the guidelines mentioned under GMP and ISO 9001.
According to what GMP principles have to say the standard helps you: – 
Reduce Hazards related to safety 

Prevent Any Contamination Issues

Improve Product's durability and overall life
How To Prepare for Packaging ISO 15378 Certification?
At ISO Pros, we have ISO professionals to help you first understand what's required for Packaging ISO 15378. It's done usually by doing a GAP analysis and finally following the implementation process, including the GMP and QMS, in accordance with the ISO 15378.
The ISO Pros will help you with audits and certification process. We'll also look at whether or not you're following the guidelines listed by ISO 15378. Our professionals make sure to address all the packaging material needs as per the standard so that you qualify.  
We also help organizations perform supplier audits in order to ensure the quality and standard of packaging material to be used in medicinal Packaging. All these things will ultimately help you grow infinitely.
What Are Some Benefits of Packaging ISO 15378 Certification?
Save Both Time and Money: – The Packaging ISO 15378 will help you reduce multiple assessments that'll further help you improve efficiency and production. 
Risk Reduction: When you have documented everything that is in compliance with the ISO standards, you can effectively reduce the risks to minimal. You are thereby improving stability.  
Competitive Edge – Packaging ISO 15378 certification can give you a competitive edge over other organizations as you give trust to your stakeholders.  
One-Stop Solution: – With us at ISO Pros, you'll get training, consultation, audit support, and standard implementation everything from us. 
Error Reduction: – The Packaging ISO 15378 certifications reduce the chances of contamination, errors, or other mix-ups. 
Meet the Requirements: Some companies or organizations might ask for the necessary certification. And, with this, you will have no problem in extending business.
Do You need ISO Packaging 15378 Certification?
It's a common question in the minds of many people if they need Packaging ISO 15378 certification or not? Or who needs Packaging ISO 15378 certification? We have listed a few points to help you determine whether or not you need this certification.
If you are someone supplying products to the company's organizations and need global recognition of your quality standards for packaging materials required in the medical field, Packaging ISO 15378 is necessary for you. 

If you manufacture or supply packaging materials and want your customers to trust and rely on your quality, you must get certified.

If you are a facility that works to reduce risks related to the stakeholders and care for them, getting certified is a great option.

If you want to show your capability related to the quality of your Product using a marketing tool, the ISO standard is quite necessary for the same.

If you want a full-fledged system managing all the other systems individually, certification can help for a management review.

If you want to streamline everything, including review progress, monitoring, measurement, safety, etc., you can achieve all this by getting certified for Packaging 

ISO 15378.
Cooperate With the Professionals
One thing you need to note is, you will have to cooperate with our professionals if you want certification. We being experts in the field, know exactly what to do and what not to do. Our professionals will train your organization for everything necessary to pass the certification.
We will act as the extension of your team and will work on the backend. The effort will be combined, but the credit will go to you. So, begin the process with the best at ISO Pros.
Booking the Services
Booking is quite easy for us. You can follow a simple procedure of calling us, asking for free quotes, sharing the requirements, and it's done. We have kept these procedures pretty easy for you too. So, you can call us now and book our services.